Breath Controller Headset
Flexible headset including Yamaha BC3a style mouthpiece with adjustable bleed. Fully compatible with our USB MIDI Breath Controller and UNI MIDI Breath Controller, it is an alternative to the standard mouthpieces.
Price: 29.99 EUR (ex VAT)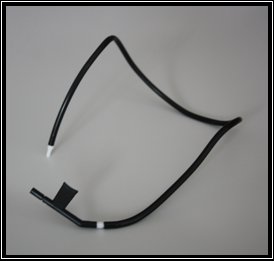 Our new headset is flexible to let you bend it to a comfortable shape yet springy enough to clamp around your head. It includes a Yamaha BC3a type mouthpiece with adjustable bleed. The mouthpiece can be rotated away from your mouth when you are not using it. The silicone tube delivered with our breath controllers connects directly to the headset.
Depending on individual preference, the headset can also be worn around the neck (picture on the right) as opposed to around the head (picture on the left).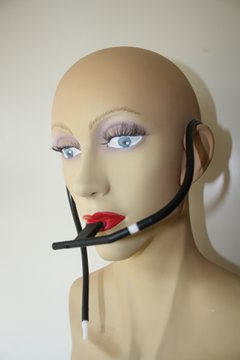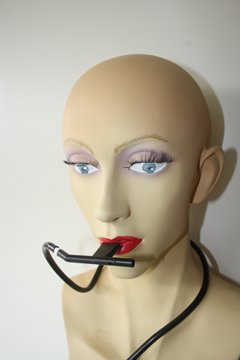 Please note: our new USB MIDI Breath and Bite Controller comes with a similar, integrated flexible headset already - no need to purchase the product on this page.